For more information about the shows in the 2012 Sedos season, click through the links on the right. Plus, you can keep up to date with all the latest events by taking a look at the Sedos Calendar and find out where we perform on our Venues Map.
Next up...
Summer Festival: 10-27 July
An exciting three week summer season featuring an award-winning play based on the infamous Enron scandal, Neil LaBute's provocative series of one-act plays, and a musical about friendship, theatre and forbidden love.
Enron: 10-14 July

One of the most infamous scandals in financial history becomes a theatrical epic. At once a case study and an allegory, the play charts the notorious rise and fall of Enron and its founding partners Ken Lay and Jeffrey Skilling, who became 'the most vilified figure from the financial scandal of the century'.
Mixing classical tragedy with savage comedy, Enron follows a group of flawed men and women in a narrative of greed and loss which reviews the tumultuous 1990s and casts a new light on the financial turmoil in which the world finds itself in 2009.
Autobahn: 6-20 July

Neil LaBute's provocative collection of one-act plays set within the confines of the front seat investigates the tentative apprehension that surrounds the steering wheel.

Each of these seven vignettes explore the ethos of perception and relationship - from a make-out session gone awry, to a kidnapping thinly disguised as a road trip, a reconnaissance mission involving the rescue of a Nintendo 64 to a daughter's long ride home after her release from rehab. The result is an unsettling montage that gradually reveals the scabrous force of words left unsaid while illuminating the delicate interplay between intention and morality, capturing the essence of Middle America and the myriad paths which cross its surface.
A Man of No Importance: 23-27 July 2013

Dublin, 1964, and bus conductor Alfie Byrne has ambitions to stage Salome, by his hero Oscar Wilde, despite the objections of the church hierachy at St Imelda's where his amateur theatre group is based.
Struggling to create a work of art, Alfie fails to appreciate the controversy his production will ignite. As opening night draws near, secrets come spilling out which threaten to shake this little community to its core. But camaraderie and the redeeming power of theatre offer a thread of hope in this story of friendship, forbidden love and finding our place in the world.


Current Auditions...

Love Story
Inspired by Erich Segal's best-selling iconic novel and one of the most romantic films of all time, this life-affirming musical is scored by the Emmy and BAFTA award winning composer Howard
Goodall with lyrics by Stephen Clarke.

Workshop: 6 June
Auditions: 6 and 7 July
Recalls: 11 July
FIND OUT MORE
DOWNLOAD THE FULL AUDITION NOTICE


photo credit: Morgaine via photopin cc

Macbeth
The shortest of Shakespeare's tragedies, and widely held to be his most popular and most performed, Macbeth is the story of a man who sacrifices honour, love and peace of mind to fulfil his political ambition; only to find that his prize is ephemeral and in seeking it he has sealed his own tragic fate.
Workshop: 30 June
Auditions: 3 and 4 August
Recalls: 10 and 11 August
FIND OUT MORE
DOWNLOAD THE AUDITION NOTICE

Hot Mikado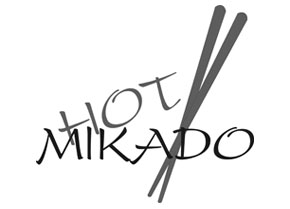 East meets West head-on in this hilarious 1940's-style update of a Gilbert and Sullivan favorite. Featuring an intoxicating mix of styles and influences, classics such as 'A Wand'ring Minstrel I' and 'Three Little Maids' are transmuted into show-stopping blues, swing, hot gospel numbers and scorching torch songs. Find out what happens when the clean lines and color of Japanese design combine with the big band sights and sounds of popular American song and dance!
Full information will be published shortly. However, until then please make a note of the following dates.

Workshop: 1 July
Auditions: 3 and 4 August
Recalls: 10 and 11 August